Ten Stitch Color Charts & Changing Yarn Colors
Since we've been talking about the Ten Stitch Blanket lately we need to talk about colors. This pattern is a popular one for scrap blankets and self-striping yarn. However, you actually have a lot of options when it comes to coloring your blanket. I've created several possible color combinations for you to see to get some inspiration and some blank ten stitch color charts that you can download and color on your own.
We also need to talk about how to change yarn colors on your ten stitch blanket. There's a lot of confusion about exactly when to switch colors. Knit row vs. purl row? End of the straight section vs. first row of the corner? There's a video below that shows you when to change colors at specific points and WHY!
PIN IT!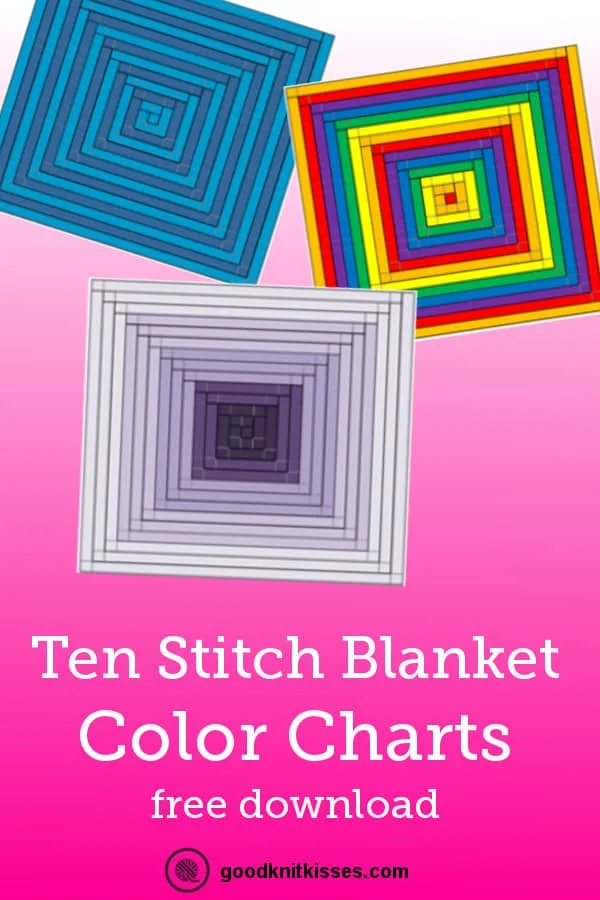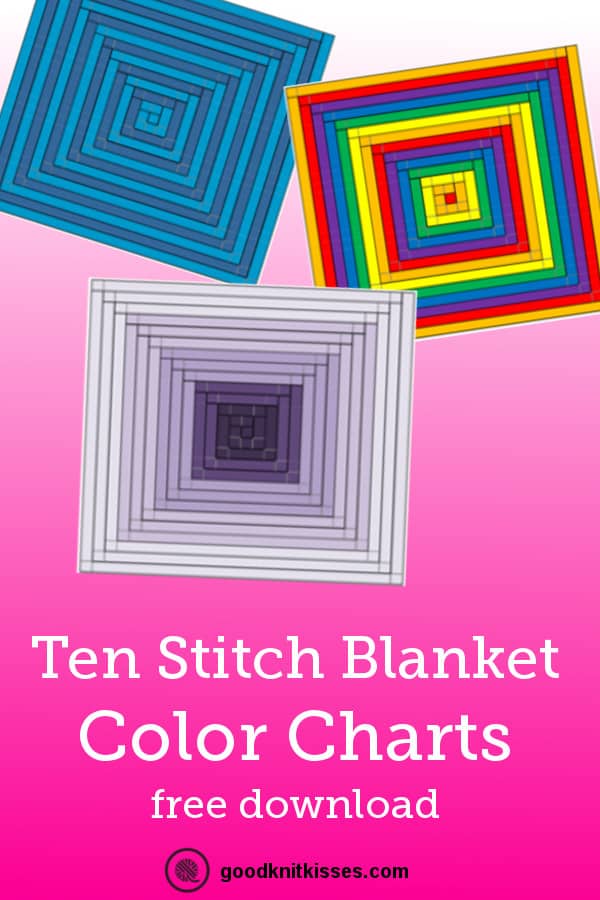 Ten Stitch Color Combinations
Here's a few images that show some possible ways to use color on a Ten Stitch Blanket.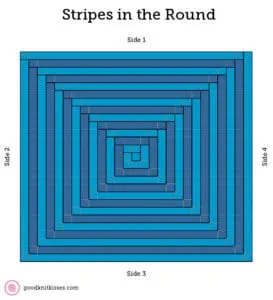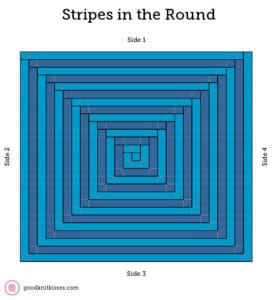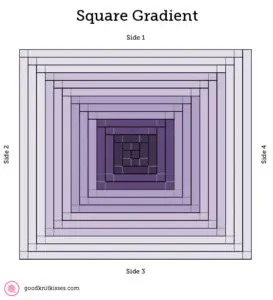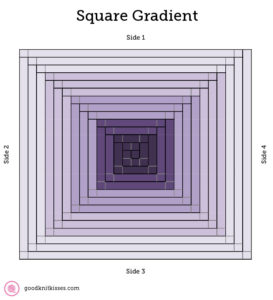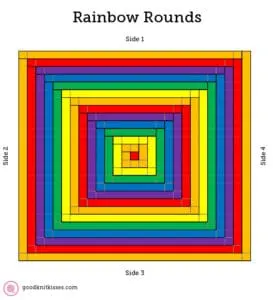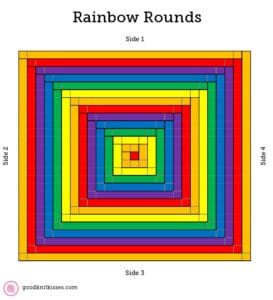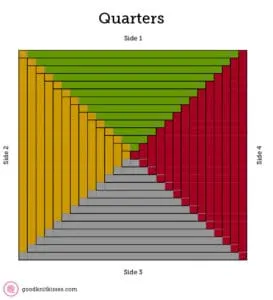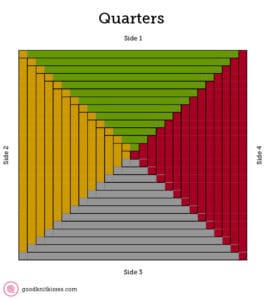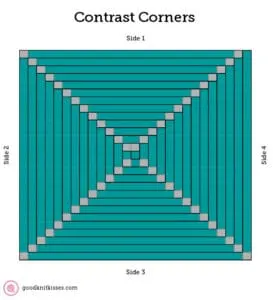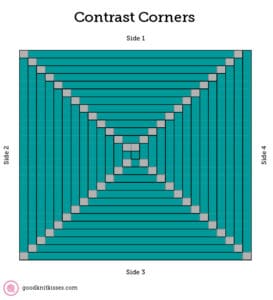 The possibilities are endless but understanding how a ten stitch blanket is knit up helps you plan your design. The blanket is a squared spiral. Download and use the blank charts below to try out your own unique combination of colors.
The smaller charts include 12 rounds and the larger ones have 24 rounds for a giant blanket. The small red lines mark where you would bind off at the end of each round to complete your blanket. Downloadable PDFs of these charts are below the images.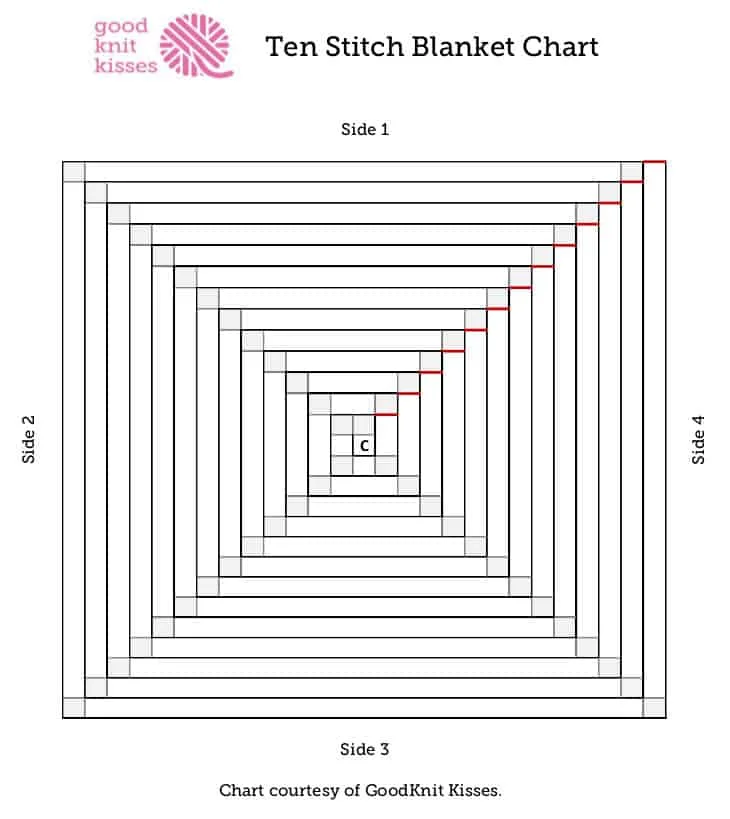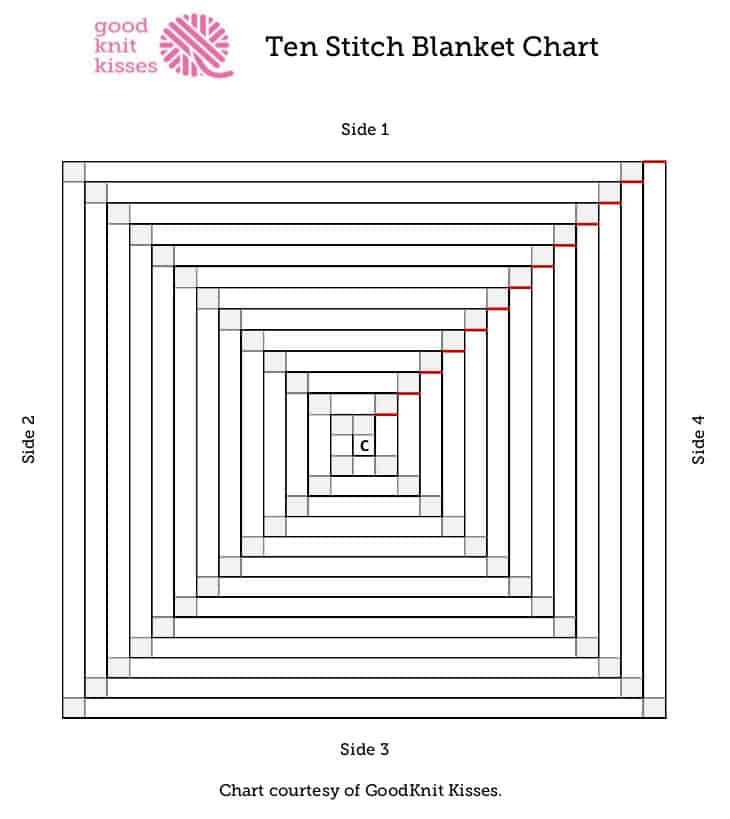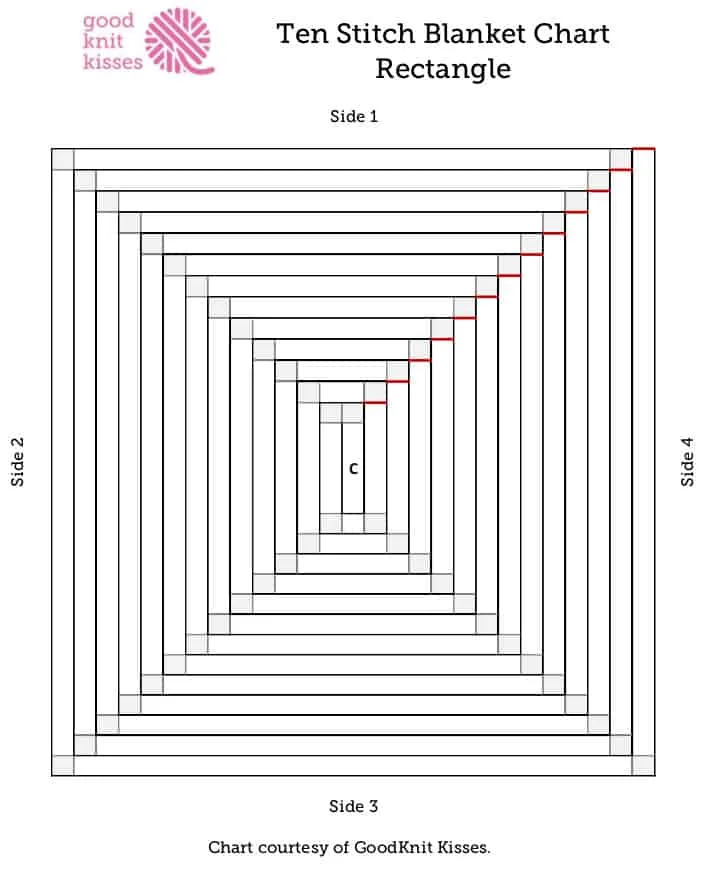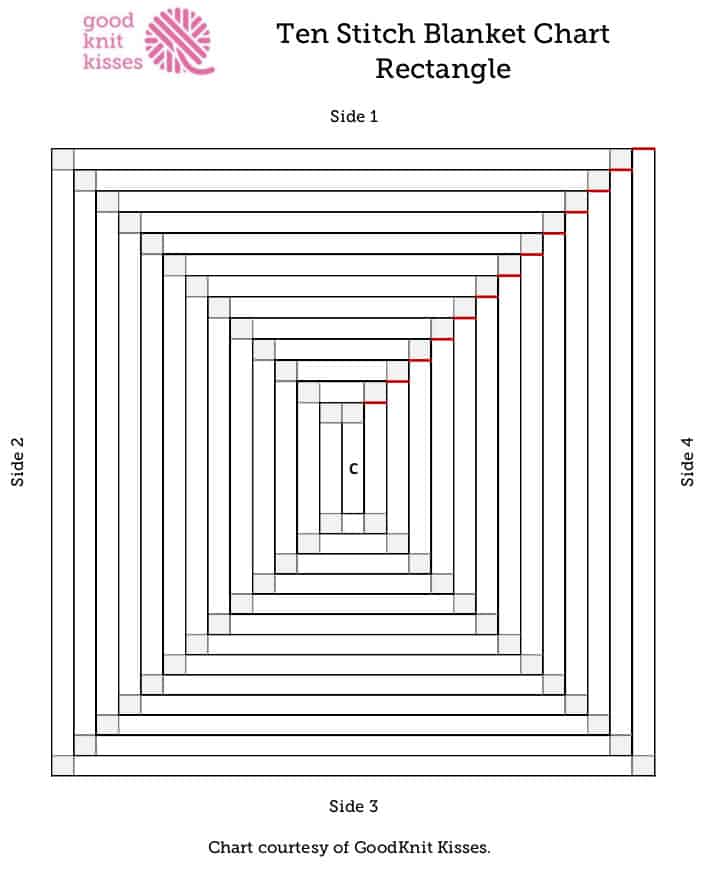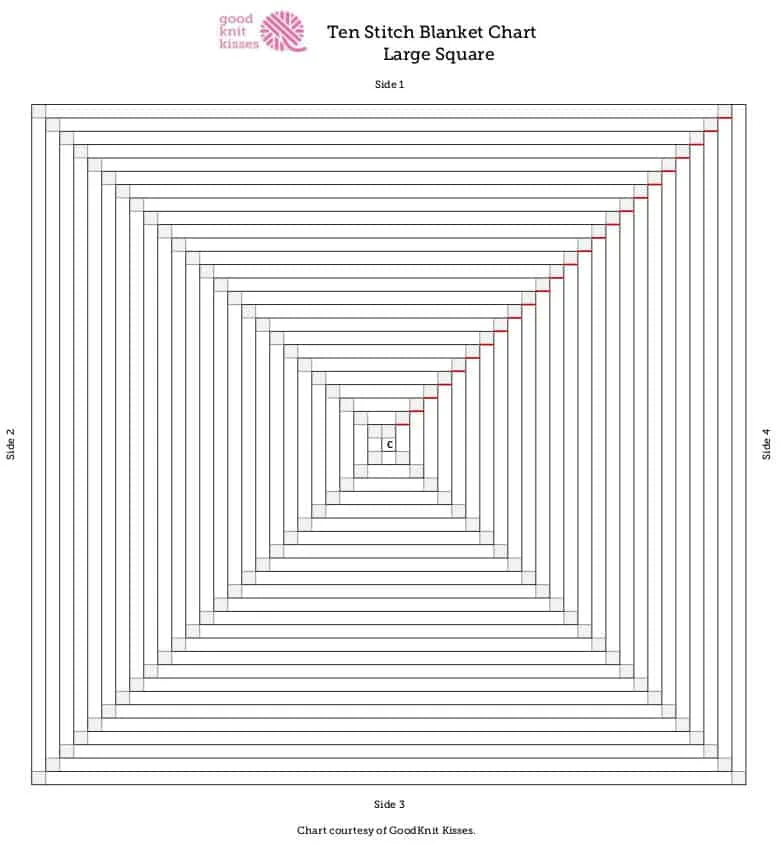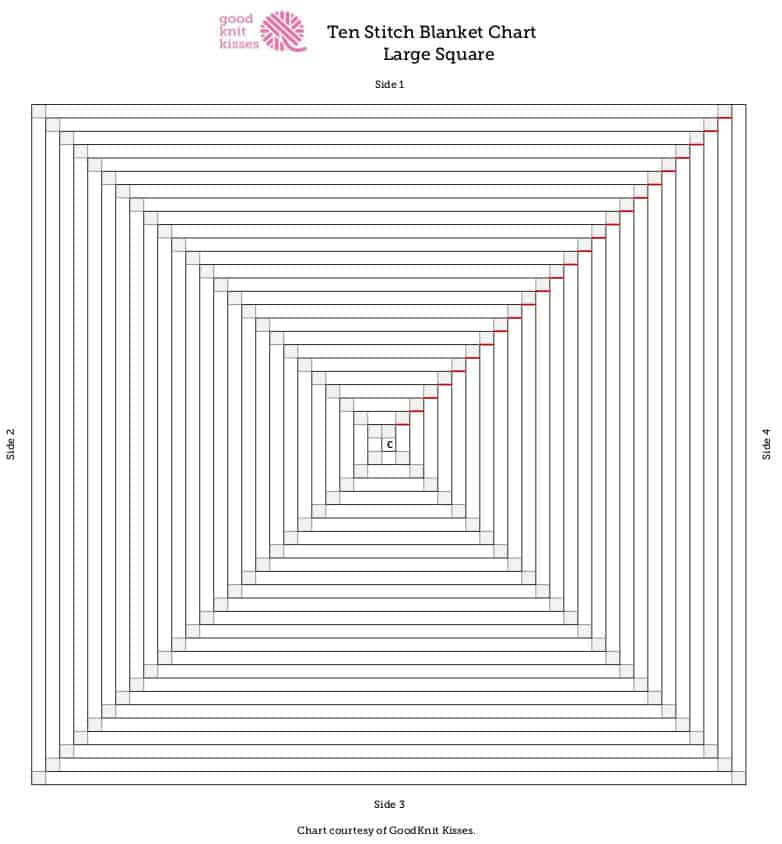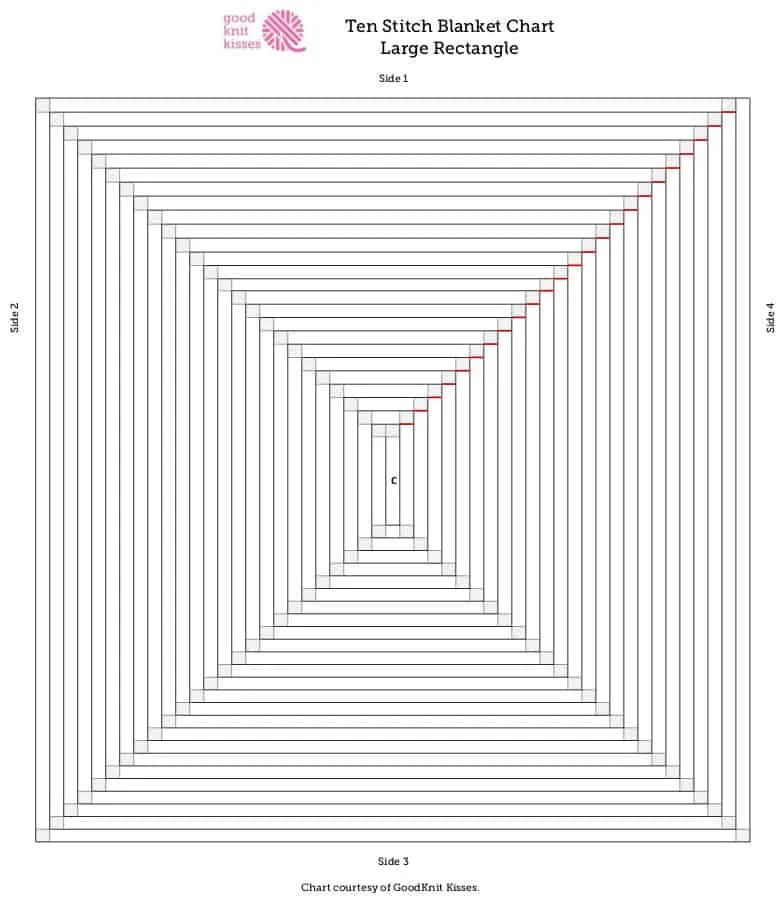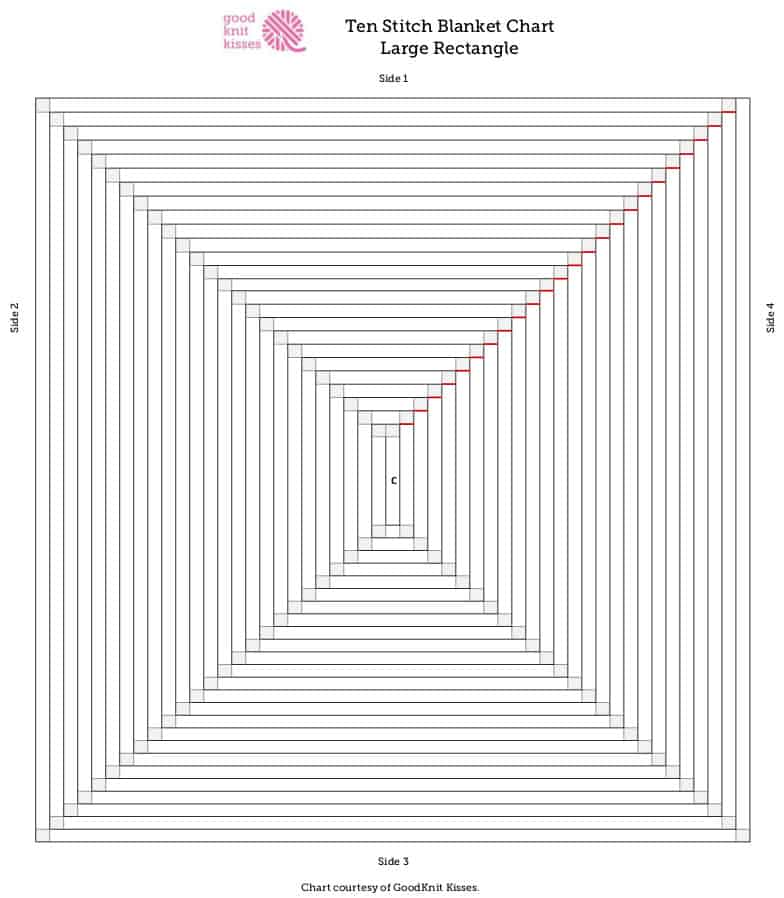 Video tutorial on using the Color Charts
Video Tutorial on Changing Yarn Colors for the Ten Stitch Blanket (LOOM KNIT)
For more on the Ten Stitch Blanket see these posts: