Thanks to Michaels for sponsoring this post, sharing their photos and encouraging us to craft.
Have been to your local Michaels store lately? If so, you've seen an amazing new yarn, Loops by Loops and Threads. With stitches sewn into the yarn you can knit with no tools. All you need are your hands. Now you may be thinking that this is good starter project to introduce kids to yarn crafts, but it's so much more. I've been asked, "Kristen, what can you make with Loops yarn?" I'm glad you asked!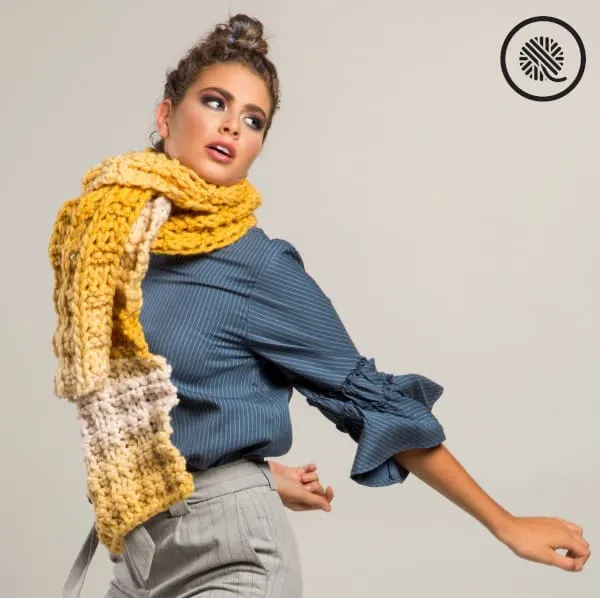 The answer is you can make anything you can imagine! Yes, you can knit a simple scarf, but any stitch pattern with knits and purls is an option. Ribbed, garter, seed stitch, basket weave and more are all going to look beautiful with Loops. Plus the acrylic/nylon blend of the yarn makes it a soft option that drapes like a dream.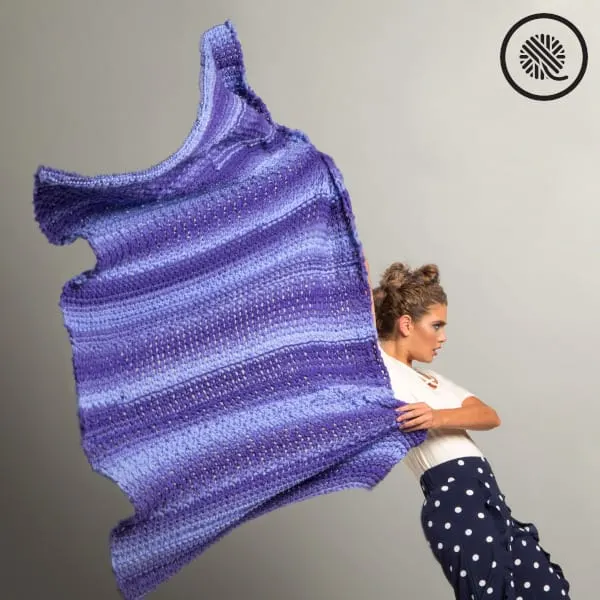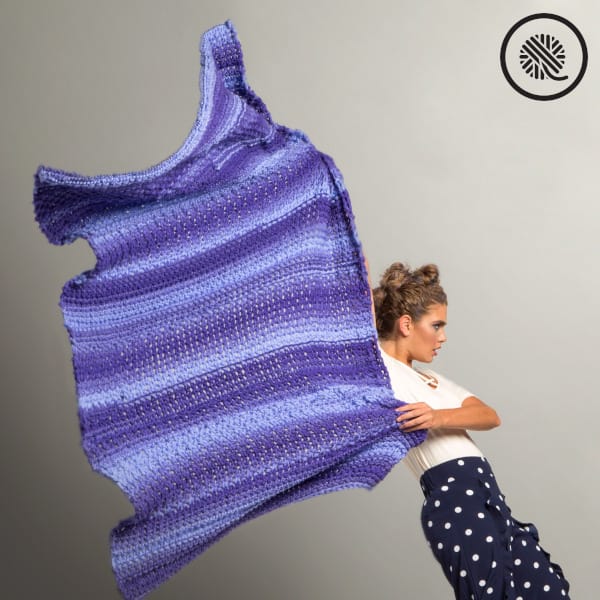 Blankets are a breeze! One of my favorite things about the Loops yarn is how fast it knits up. The colors slowly shift from light to dark and back again making your blanket look like a watercolor painting. Joining a new ball of yarn is so easy that you don't even need to slow down. But more about that later…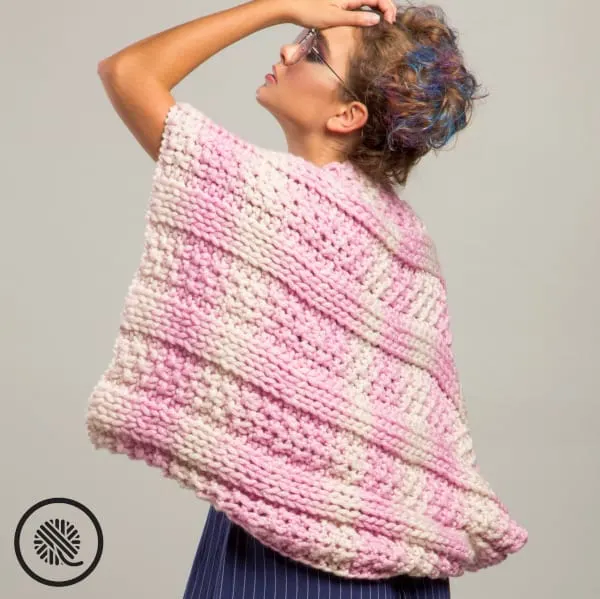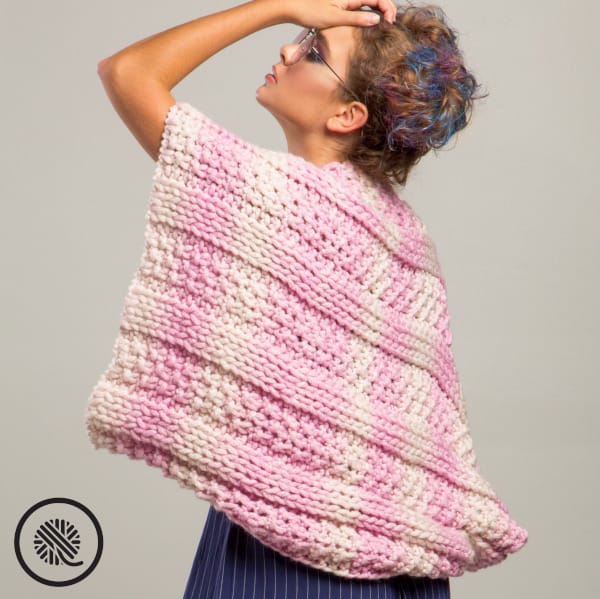 Cables! Yes, CABLES! This yarn proves that just because something is easy doesn't mean it has to be plain. You can even work cables without tools. Leave your cable needle in your bag because, again, all you need are your hands to create stunning cable designs.
Loops is available only at Michaels so head on over to grab your favorite color. Well, if you can choose just one favorite out of all 12, that is. Once you've got your yarn I've got a question for you…
What can YOU make with Loops yarn?
Scroll on for How to use video and then all the quick links to patterns (click the photos)!
PIN IT!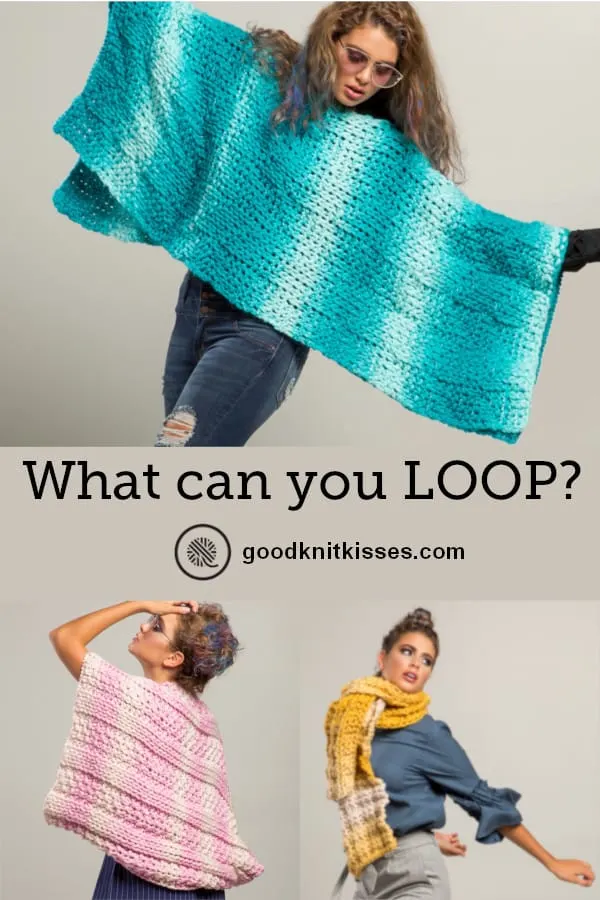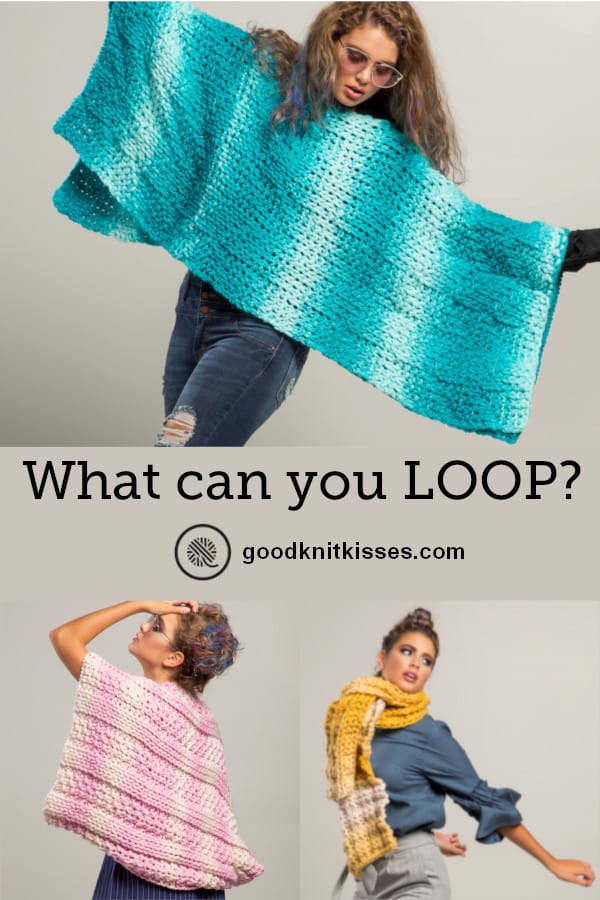 Learn How to Use Loops with my tutorial video made exclusively for Michaels.
I was asked by Michaels to create the video that teaches all the basic techniques you need to use Loops yarn. I'm thrilled to share that video tutorial with you today. I know that once you get started with Loops you'll love it too. What will you learn on the video?
• How to get started (cast on)
• Knit
• Purl
• Join a new ball of yarn and change colors
• Bind off
• Increase
• Decrease (left and right)
• Cables (left and right)
See the Patterns!
Enjoy your Loops!