Inside: The Baby Sizes Chart includes standard body measurements for kids' clothing sizes from 2 to 16.
How long do I need to make the sleeves for an eight month old?
How big around should I make a vest for a 2 year old?
I've got your answers right here. Use the Baby Sizes Chart below to help determine average measurements for sweaters, vest and other garments . The chart includes common measurements for babies from 3-24 months.
PIN IT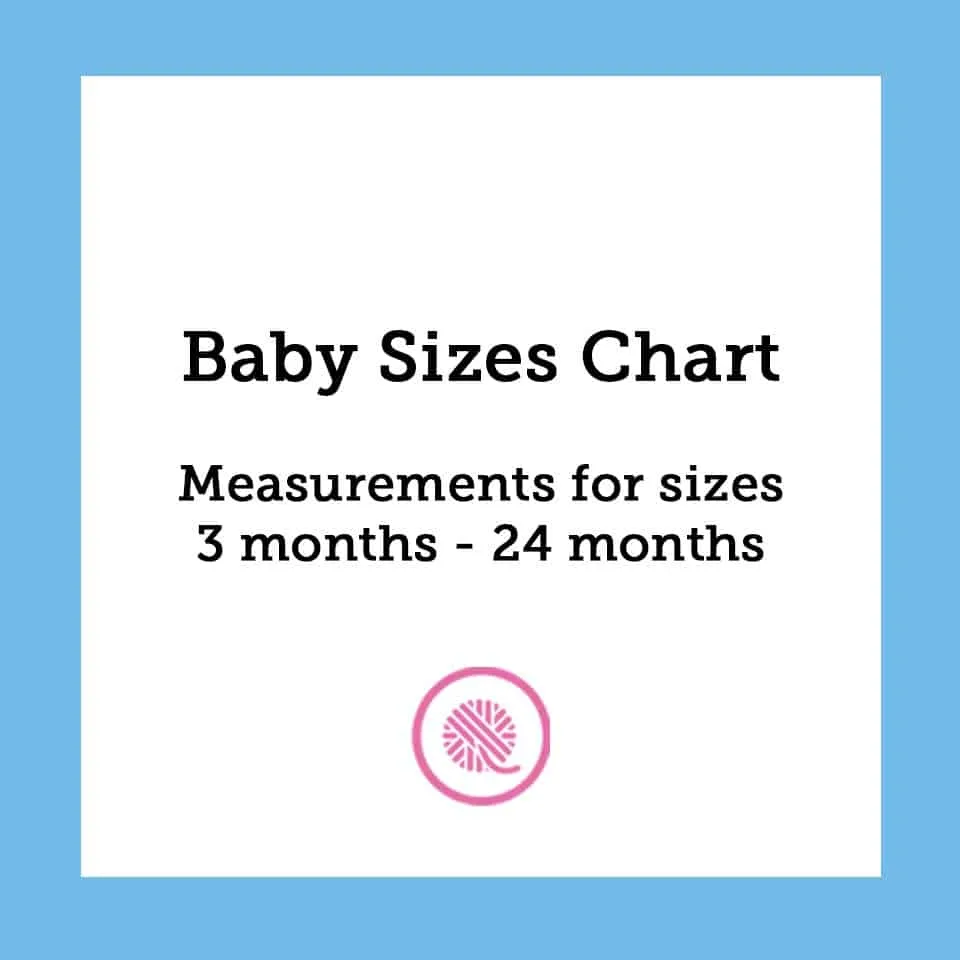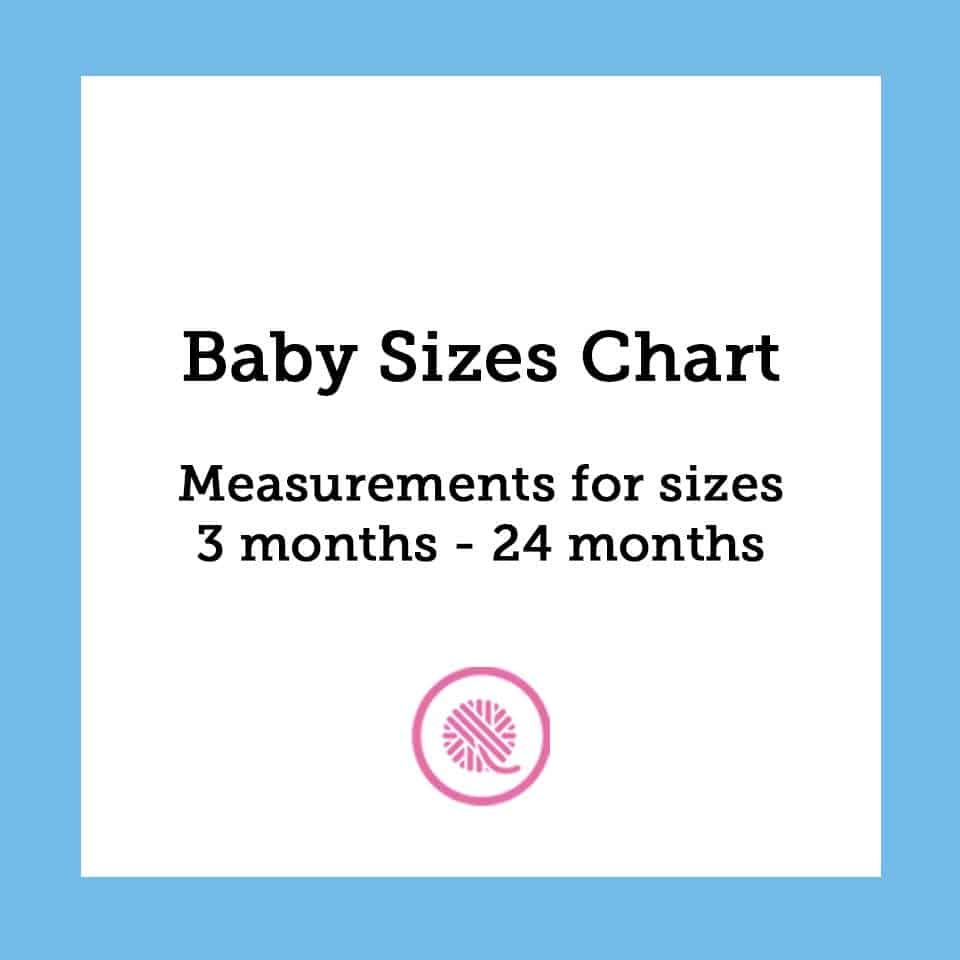 Hat Sizing for Babies:
I get asked all the time about sizes for baby hat. Since babies' heads grow so quickly I've included weights on my Hat Sizes Chart for babies. This will ensure that you get hats just the right size no matter how small the baby. Visit my Hat Sizes Charts page for standard head measurements and recommended hat lengths from Preemies to Adults.
For other sizes, please see the following:
Child Sizes Chart
Women Sizes Chart
Men Sizes Chart
---
Baby Sizes Chart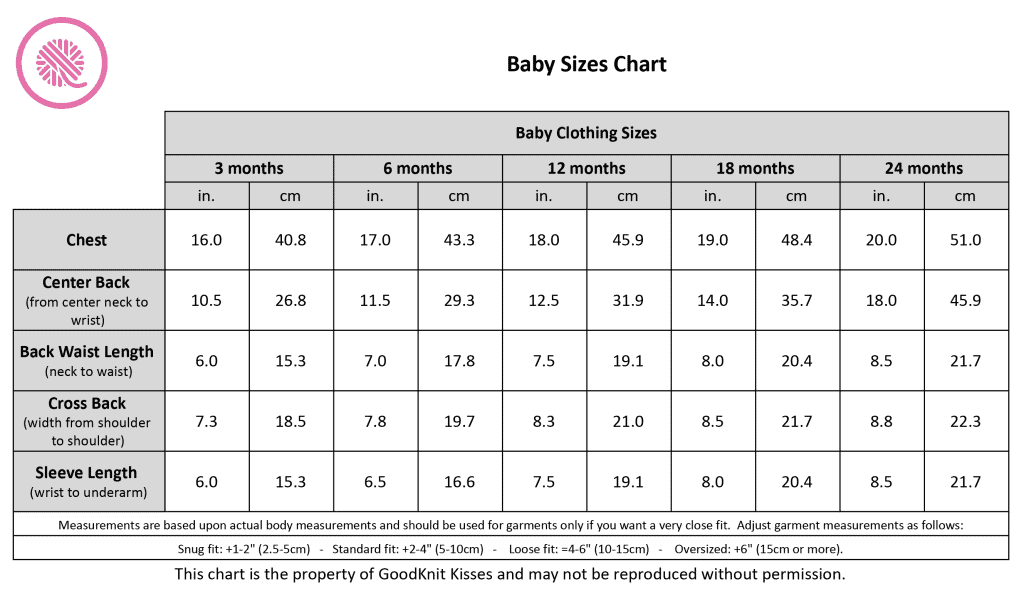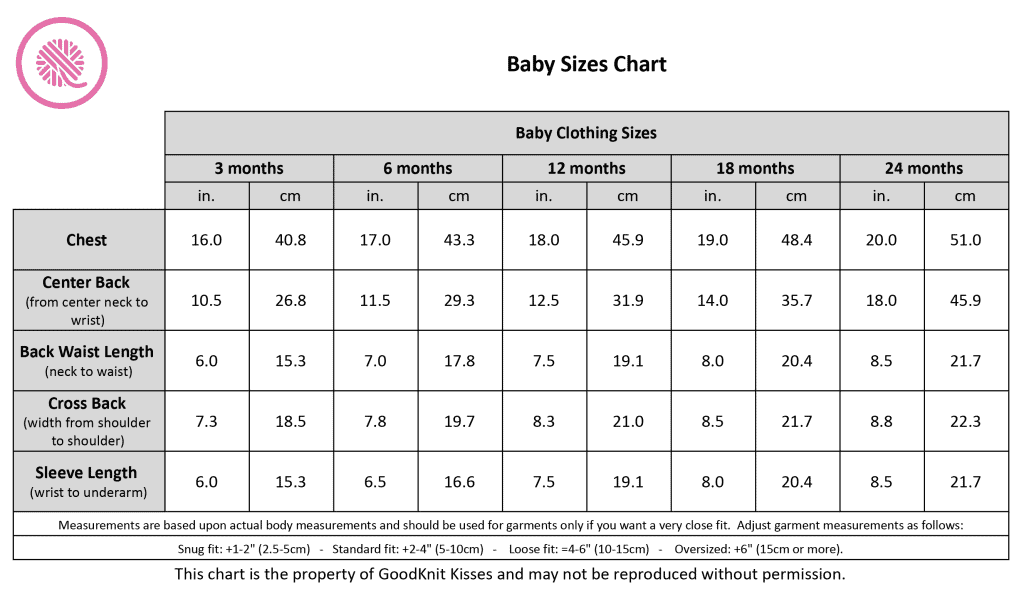 To figure out how many stitches to cast on knitting or loom knitting, I recommend my Interactive Knitting Calculators. They do the math for you!

For those interested, the following formulas are used to calculate the number of stitches to cast on and number of rows to reach the desired length. First knit a gauge swatch at least 4″ x 4″

Cast-On:
S = stitches in swatch
W = width of swatch in inches
S/W = stitches per inch
dW = desired width

Cast On = dW x (S/W)

Rows Needed:
R = rows in swatch
L = length of swatch in inches
R/L = rows per inch
dL = desired length

Rows Needed = dL x (R/L)
---
To see how to take these specific measurements on your child, I recommend checking out the Standard Body Sizing page from the Craft Yarn Council.