Inside: The Women Sizes Chart includes standard body measurements for women from size XS to 5X.
How long should I make the sleeves for a medium sweater?
How wide do the shoulders on a size 2X vest need to be?
I've got your answers!
There's nothing more frustrating than spending hours working on a project and not getting a good fit. The Women Sizes Chart includes 5 common measurements you need to knit or crochet sweaters, vests and other garments.
PIN IT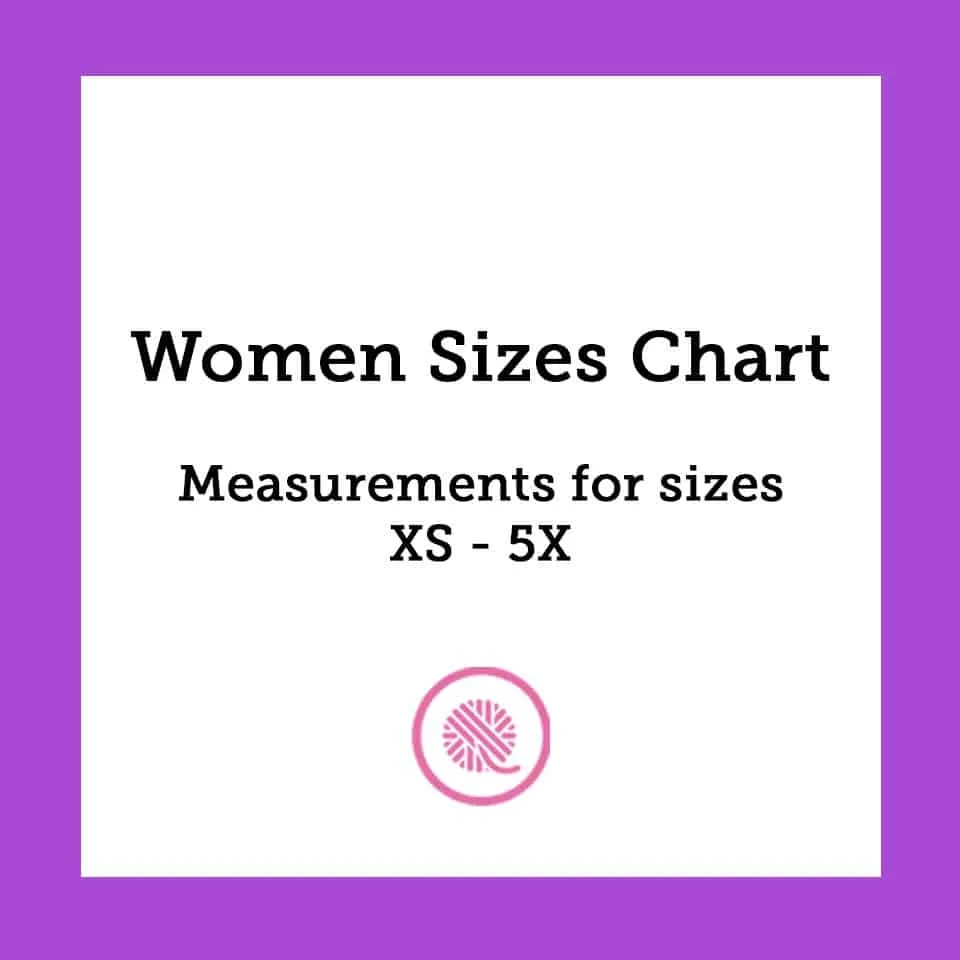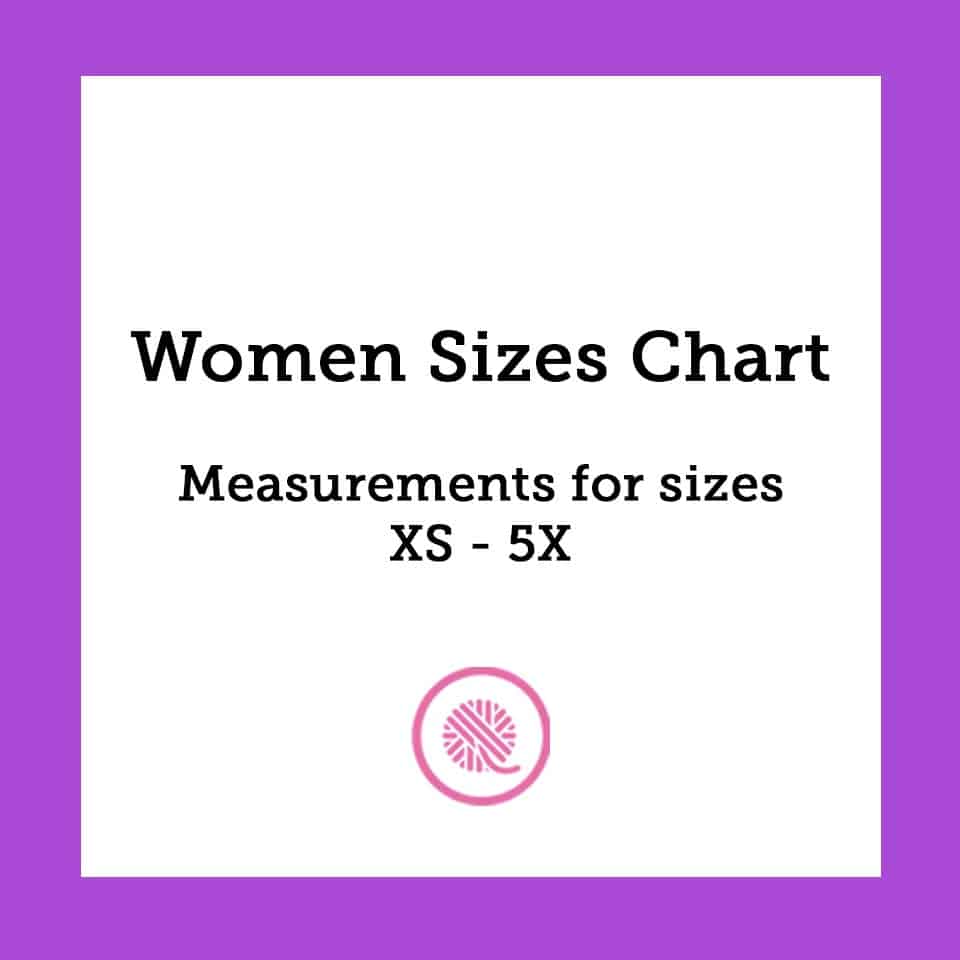 For other sizes, please see the following:
Baby Sizes Chart
Child Sizes Chart
Men Sizes Chart
---
Women Sizes Chart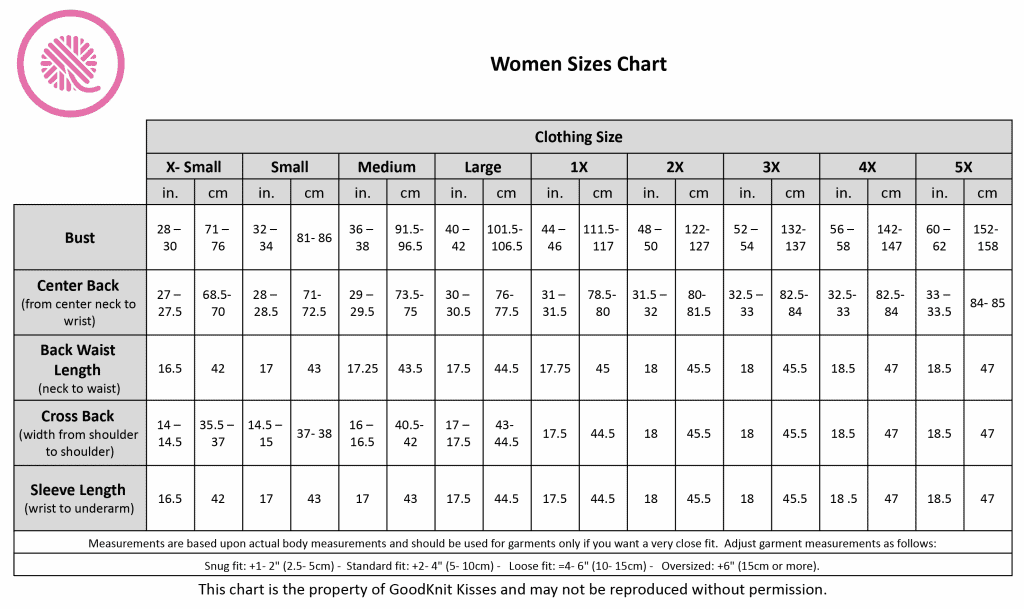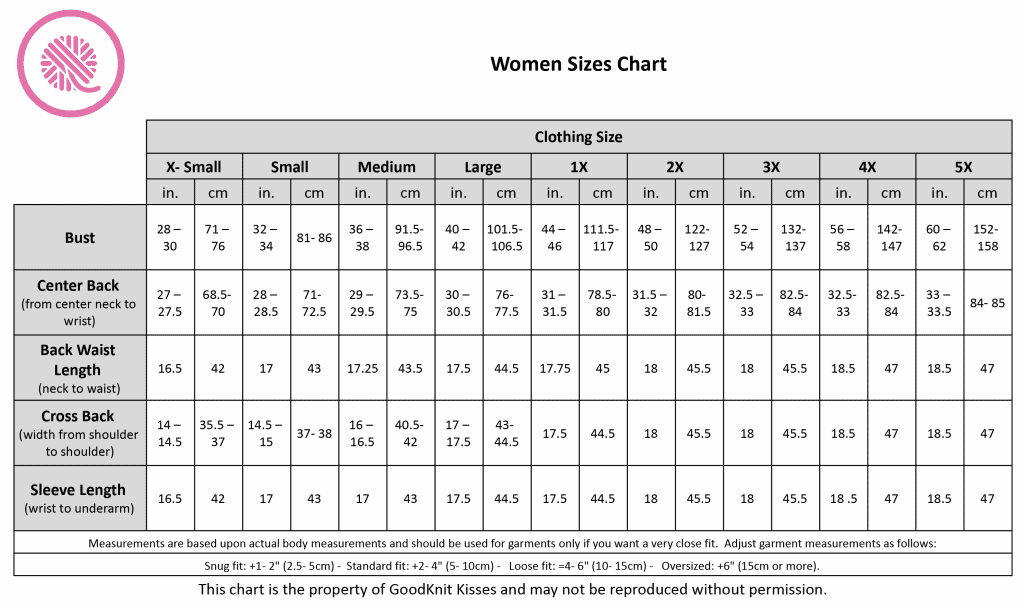 To see how to take these specific measurements, I recommend checking out the Standard Body Sizing page from the Craft Yarn Council.
To figure out how many stitches to cast on knitting or loom knitting, I recommend my Interactive Knitting Calculators. They do the math for you!

For those interested, the following formulas are used to calculate the number of stitches to cast on and number of rows to reach the desired length. First knit a gauge swatch at least 4″ x 4″

Cast-On:
S = stitches in swatch
W = width of swatch in inches
S/W = stitches per inch
dW = desired width

Cast On = dW x (S/W)

Rows Needed:
R = rows in swatch
L = length of swatch in inches
R/L = rows per inch
dL = desired length

Rows Needed = dL x (R/L)
---
Hat Sizes:
Visit my Hat Sizes Charts page for standard head measurements and recommended hat lengths from Preemies to Adults.