Inside: The Child Sizes Chart includes standard body measurements for kids' clothing sizes from 2 to 16.
How long do I need to make the sleeves for an eight year old?
How big around should I make a vest for a 4 year old?
I've got your answers right here. Use the Child Sizes Chart below to help determine average measurements for children's sweaters, vest and other garments . The chart includes common measurements for children ages 2-16. For accessories, like scarves or cowl, I've got a simple way to determine the best length.
PIN IT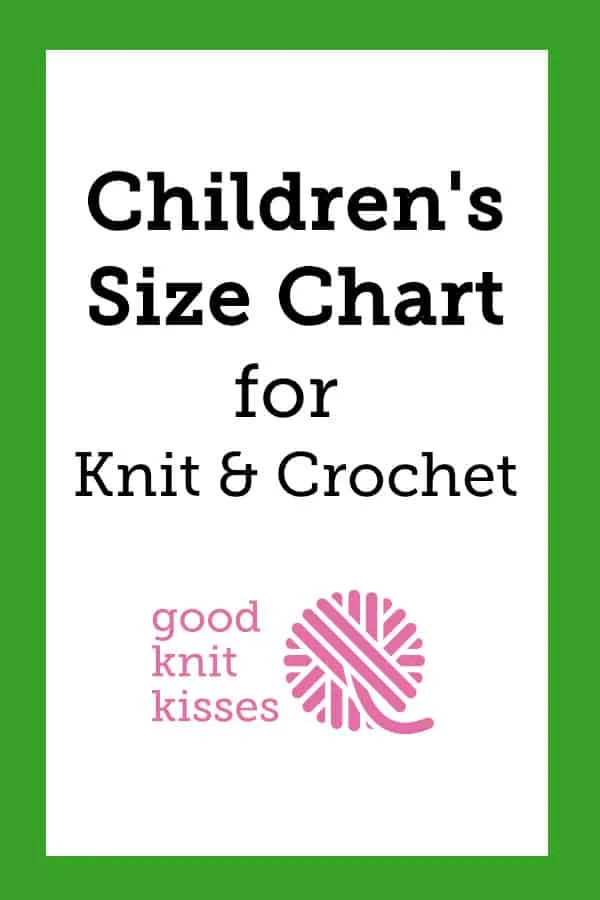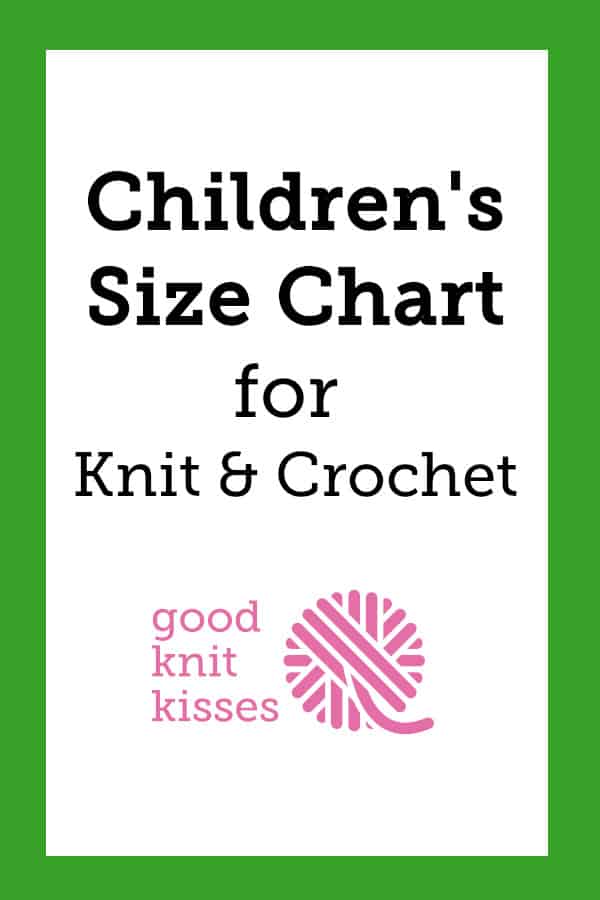 Scarf Sizing for Children:
For scarves on children a good rule of thumb is to make the scarf the height of the child. I've found the shortest you would want a scarf is the length to reach the floor from under the child's chin. This allows the scarf to wrap around the neck once and still have enough to tie or tuck into your coat. Add length if you want to double or triple the wraps around the neck of fashion.
I like to have kids' scarves between 3 and 6 inches wide. Narrow scarves are great for a year-round accessory. Wide ones are ideal for tucking your chin in to avoid a mouthful of snow when sledding.
For kid's keyhole scarves, measure the circumference of their neck and add 16-18″. Knit 6-7″ then start the hole and work till it's the right length (about 2″). Now finish the length of the scarf. The keyhole scarf uses less yarn but more importantly keeps the scarf on the child and tucks into jackets better.
Hat Sizing for Children:
Visit my Hat Sizes Charts page for standard head measurements and recommended hat lengths from Preemies to Adults.
For other sizes, please see the following:
Baby Sizes Chart
Women Sizes Chart
Men Sizes Chart
---
Child Sizes Chart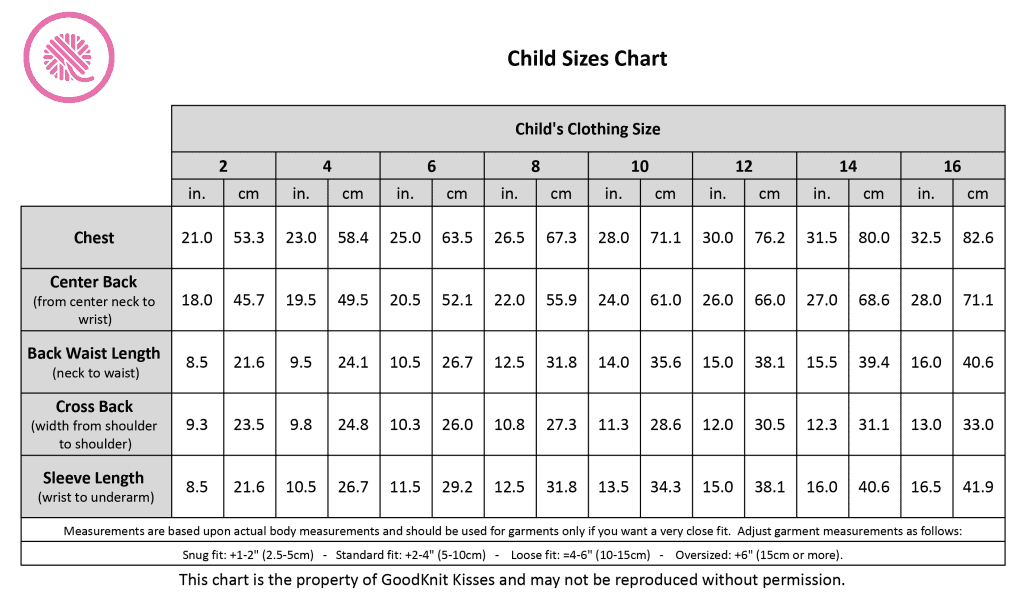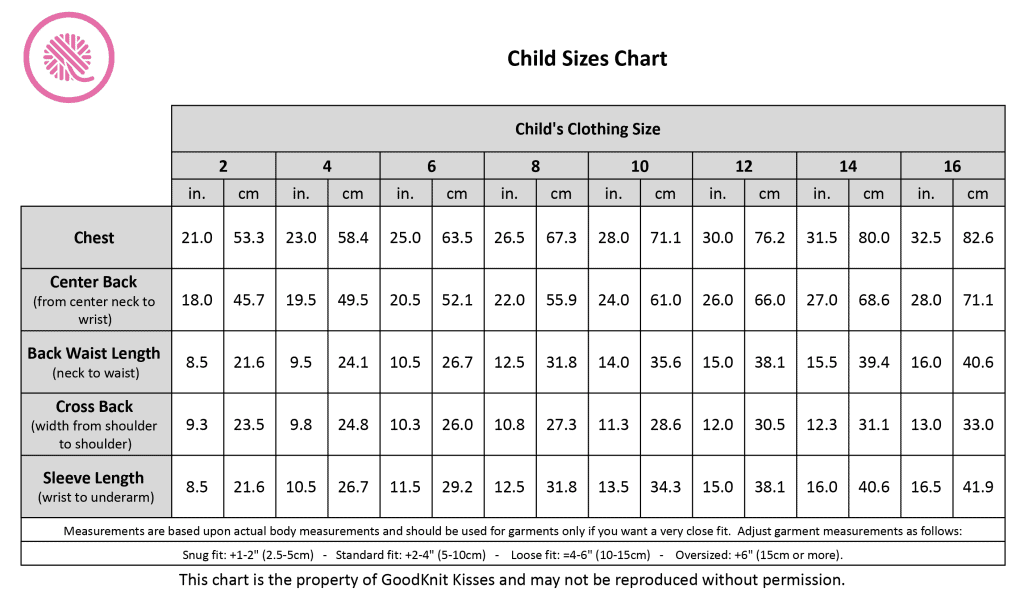 To figure out how many stitches to cast on knitting or loom knitting, I recommend my Interactive Knitting Calculators. They do the math for you!

For those interested, the following formulas are used to calculate the number of stitches to cast on and number of rows to reach the desired length. First knit a gauge swatch at least 4″ x 4″

Cast-On:
S = stitches in swatch
W = width of swatch in inches
S/W = stitches per inch
dW = desired width

Cast On = dW x (S/W)

Rows Needed:
R = rows in swatch
L = length of swatch in inches
R/L = rows per inch
dL = desired length

Rows Needed = dL x (R/L)
---
To see how to take these specific measurements on your child, I recommend checking out the Standard Body Sizing page from the Craft Yarn Council.