Inside: Loom knit linen scarf pattern with full written instructions and tutorial videos for left and right handed loom knitters.
So soft, so cozy, so easy!
The Linen Scarf combines a light weight yarn and a regular gauge loom to create a soft fabric that drapes beautifully.
I love the linen stitch for many reasons. First, it's so easy to loom knit. Since there are no purl stitches and you slip the yarn every other peg it's one of the fastest stitch patterns to knit up. Next, I love the woven look of the stitch. It creates a little bit of texture that's still smooth and uniform. Last, I have a thing for reversible stitch patterns. I love being able to throw a scarf around my neck without making sure it's facing the right way and having to fix it in a mirror. This scarf is just wrap and go!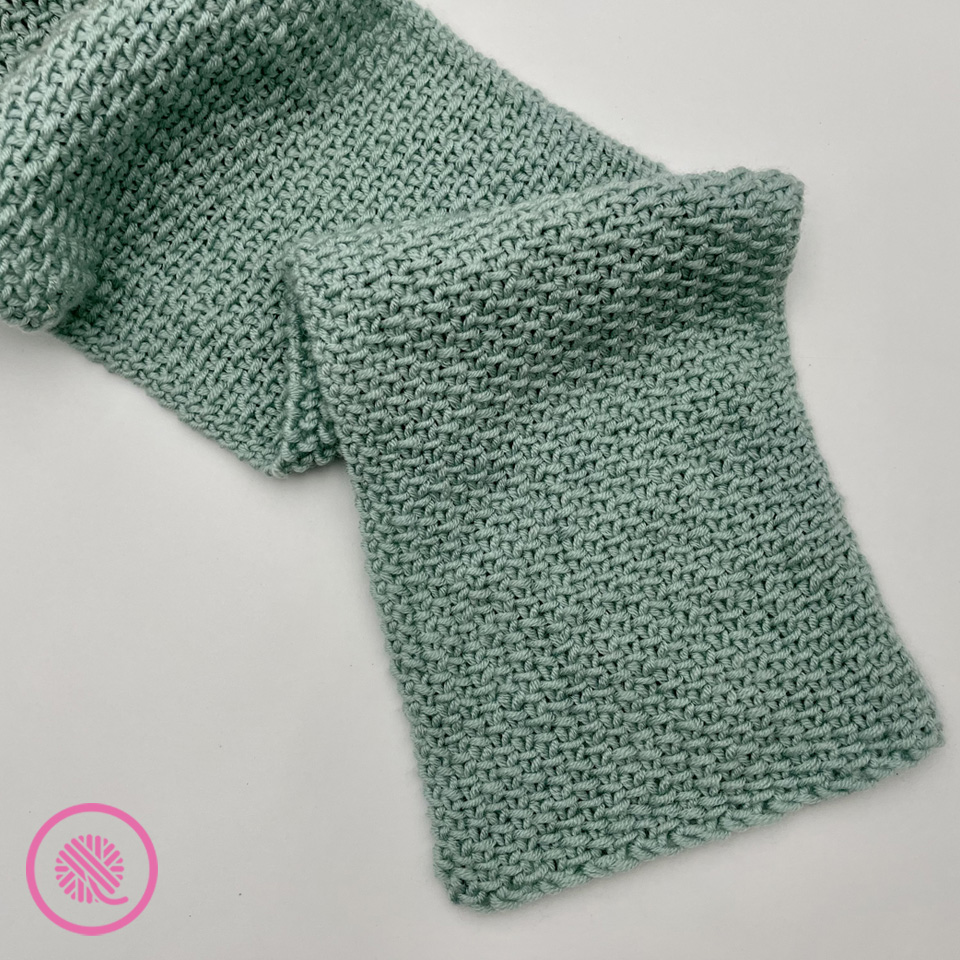 The loom knit Linen Scarf pattern includes written instructions and videos to help you make the project. I also include pattern notes so you can adjust the width of the scarf and decide just the right length.
Loom Knit Linen Scarf
By Kristen Mangus
A downloadable PDF of this pattern is available in my Etsy store or from Ravelry at the links below:
MATERIALS
(Materials list may contain affiliate links to products I used to make this project. Using these links costs you nothing, but helps support GKK.)
Yarn
Light (#3) DK/light worsted weight yarn
Yarn Bee Must Bee Merino (3.5 oz./100 g, 227 yd./207 m) color Aqua used in sample.
Loom
½" regular gauge (RG) loom with at least 24 pegs.
KB Flexee Loom Regular used in sample.
Tapestry needle for weaving in ends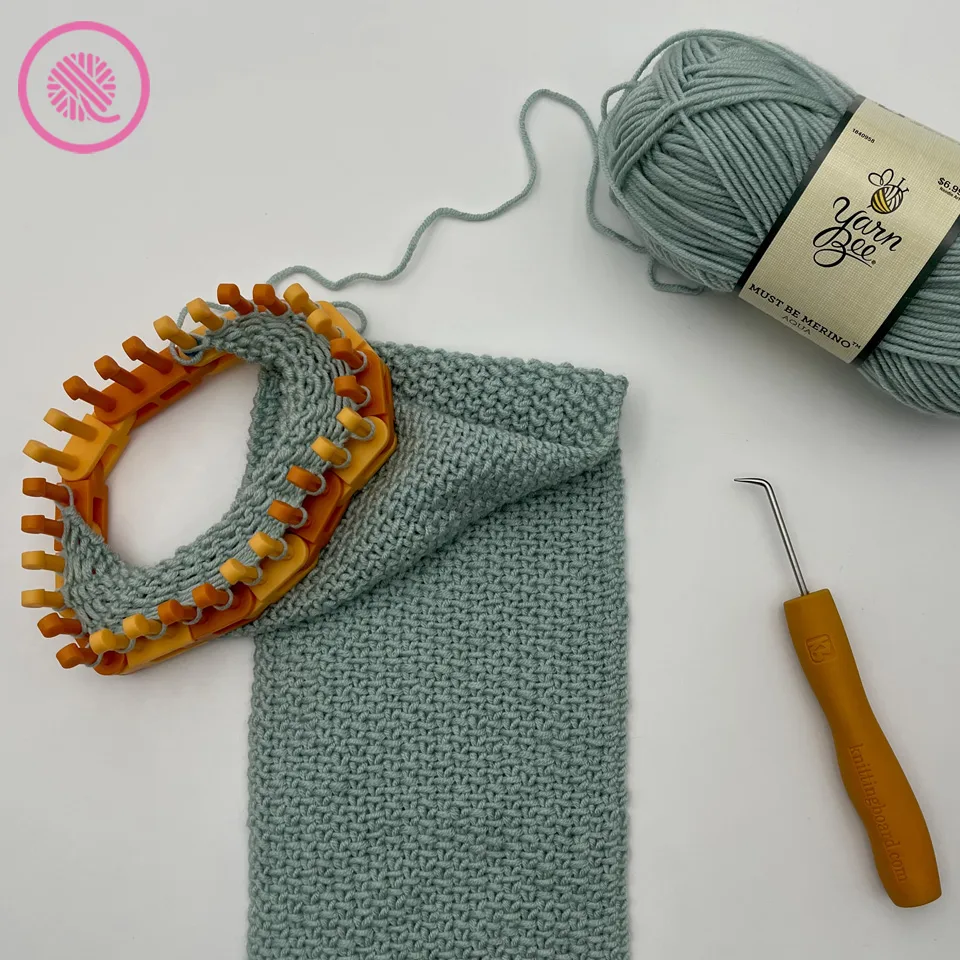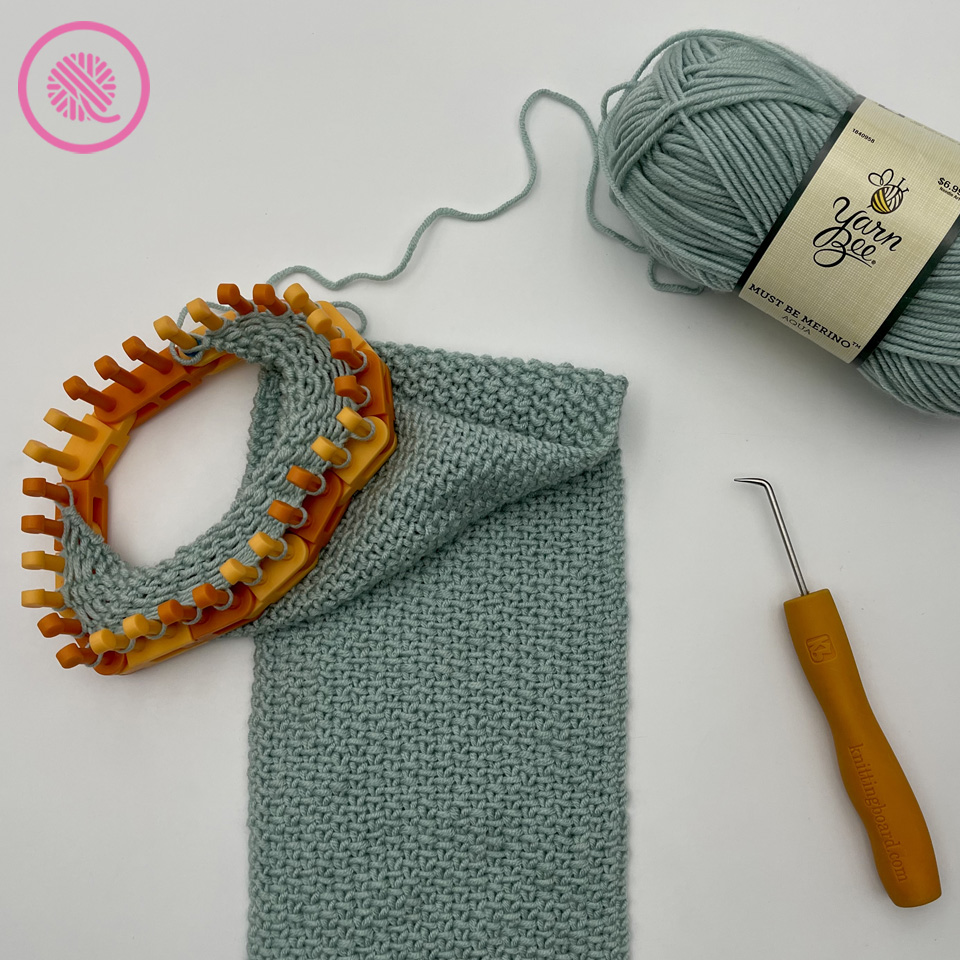 ABBREVIATIONS
K = Uwrap knit
Rep = Repeat
Sl = Slip stitch (skip peg)
Slwyif = Slip stitch with yarn in front
St(s) = Stitch(es)
For a refresher on loom knitting basics see the blog posts below to get started:
13 Questions for Beginner Loom Knitters
How to Loom Knit Basics
How to Loom Knit Basic Stitch Patterns
How to Loom Knit in the Round
GAUGE
8 sts x 34 rows in 4" in linen stitch pattern
SKILL LEVEL Easy
MEASUREMENTS
5.25" x 60" (16 cm x 152 cm)
NOTES
To increase or decrease the width of the scarf use any even number of stitches.
Scarf length: Generally, make the scarf a few inches shorter than the height of the person wearing it. I've found the best length is from chin to floor. This allows the scarf to wrap around the neck once and still have enough to tie or tuck into your coat. You can make it longer if you like.
Cast on: I recommend the chain cast on for this stitch pattern.
Slwyif: To slip with the yarn in front, you want the working yarn in front of the fabric but behind the peg. See the video for the quick hack to work this without moving the stitch.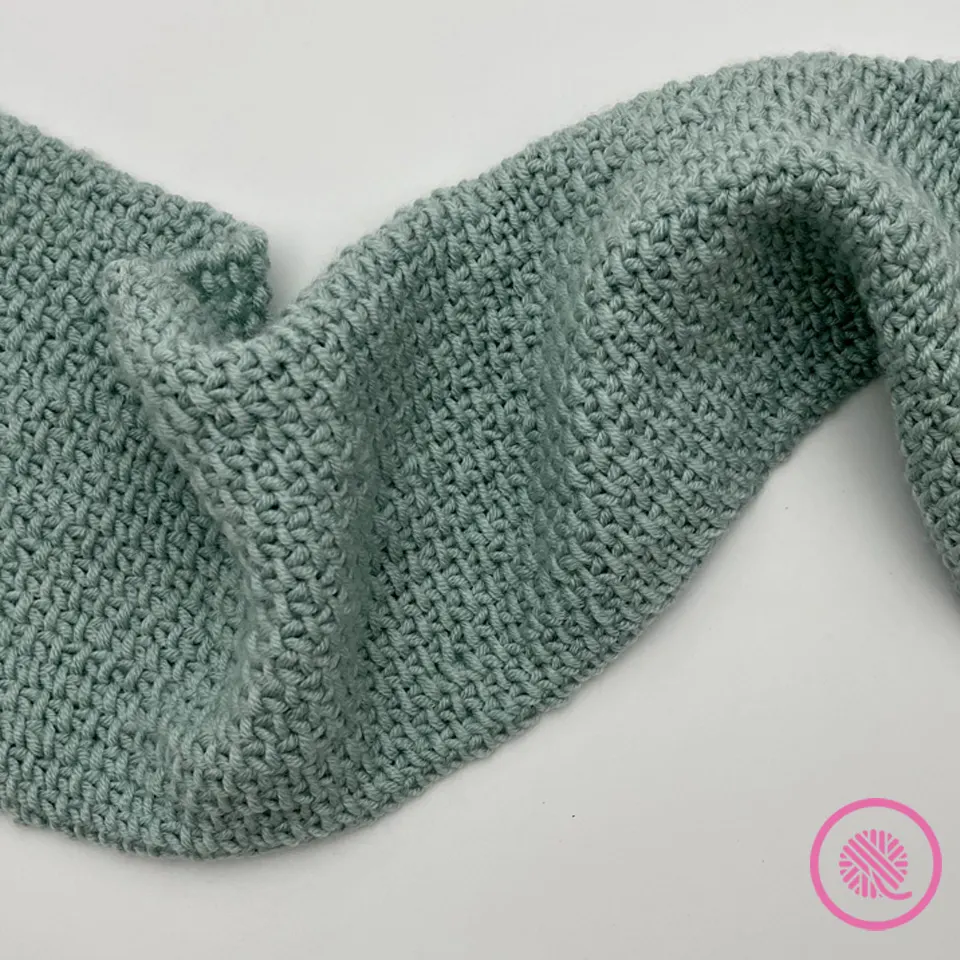 INSTRUCTIONS
Cast on 24 sts.
Row 1: Sl1. *K1, Slwyif. Rep from * to end of row.
Rep Rows 1 until piece measures 60" or until desired length.
Bind off loosely. Weave in ends and block, if desired.
---
PIN IT!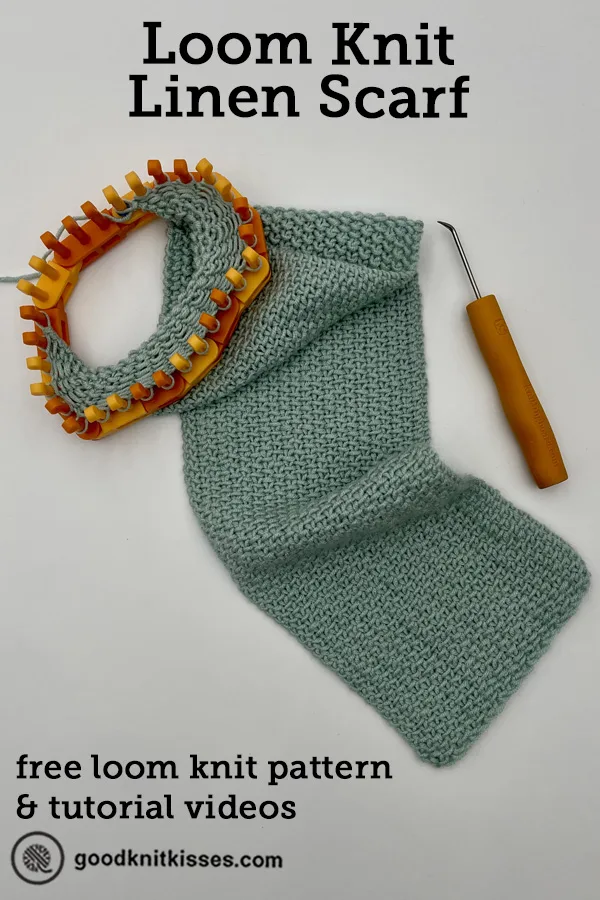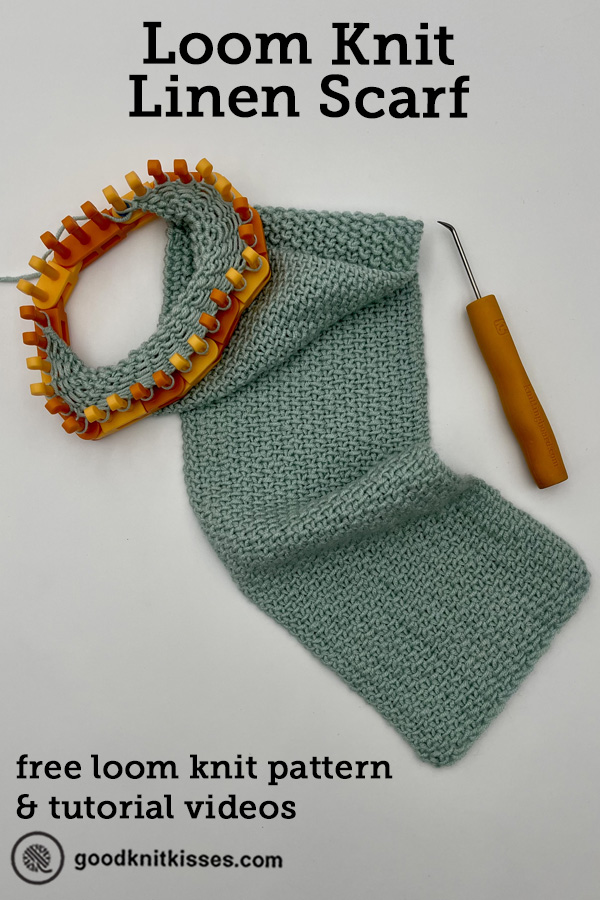 ---
Loom Knit Linen Stitch (Flat Panel) Video Tutorial
Select videos are available to GoodKnit Kisses YouTube members only. To get exclusive access to GKK VIP-only content, free PDF patterns, weekly Zoom meetup and more, sign in to YouTube and join as a VIP Member today! Find out more about GKK Membership HERE!
Right handed


Left handed