I wanted to announce to you today that my latest pattern is up on the vivaloom.com website! It is for my Chic Retreat Cowl with a lot of visual interest and texture. There is also a LOOM ALONG VIDEO, to go along with it & help you. I'd love for you to tackle this intermediate-advanced project to learn something new and exercise your creativity knowing there is a video to aid you the whole way.
You need to be able to use a small gauge loom with ability to knit in the round 96 pegs. It was written for the All-N-One loom but you can use the Martha Stewart loom with the for corner pieces and the two longest straight pieces & small pegs in every hole.
PIN IT!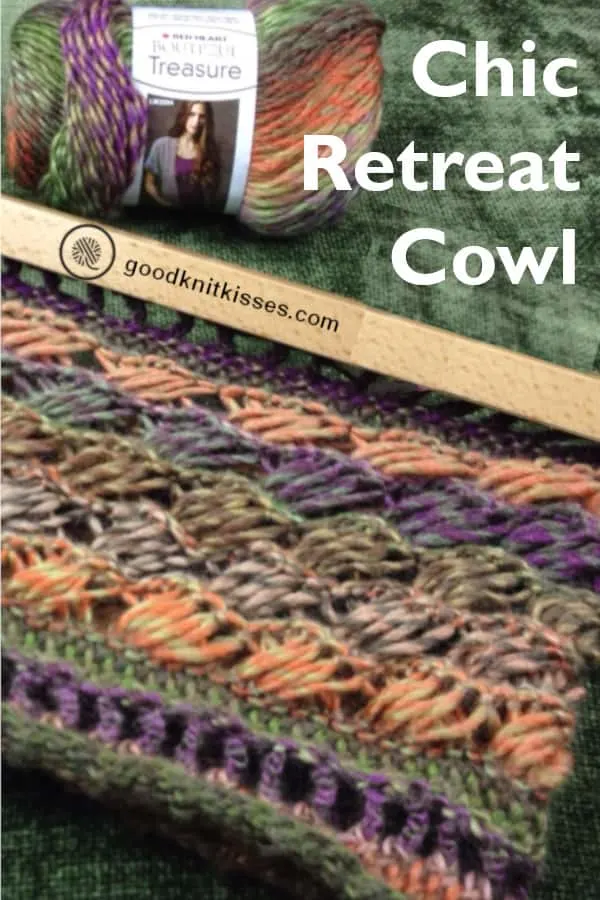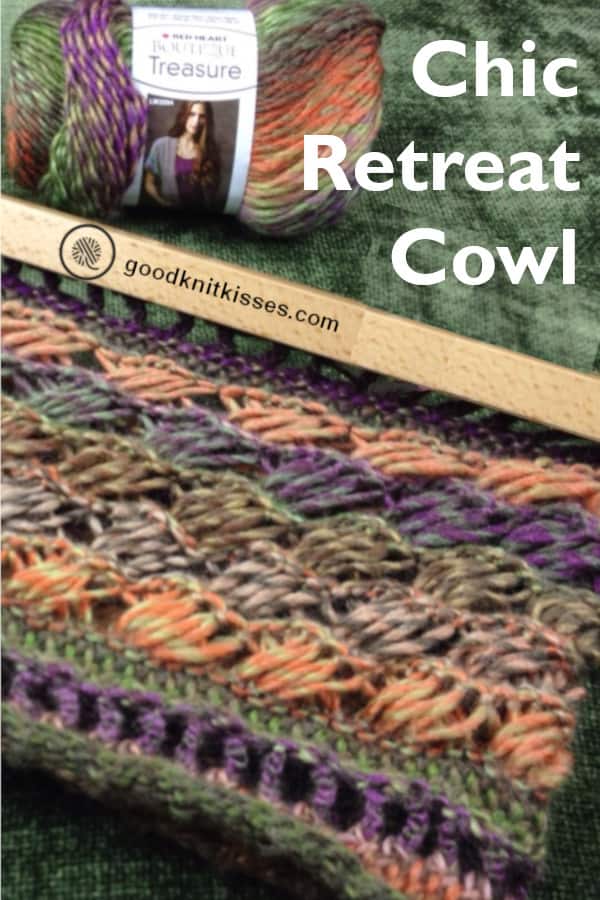 If you want to try a stitch sampler, cast on 17 stitches. Use the chart in the pattern to guide you. It will help with technique. The 17 stitches are for the chain lace part. The crossed sections won't be totally be even on crosses but you'll get the idea.
Have fun and Happy Looming!!
Blessings,
Kristen
http://www.GoodKnitKisses.com
For pattern shop, blog, & tutorials