UPDATE: The giveaway is ended. Scroll down to the bottom to see if you're a winner.
(Winners were also notified by email so check your inbox.)
Spring is almost here and it's the perfect time to start thinking about lighter knits. Adding touches of lace to your knits is a great way to welcome spring. I've got a giveaway to help get you started. Enter below to win one of two copies of the Beginner's Guide to Lace Knitting from Leisure Arts.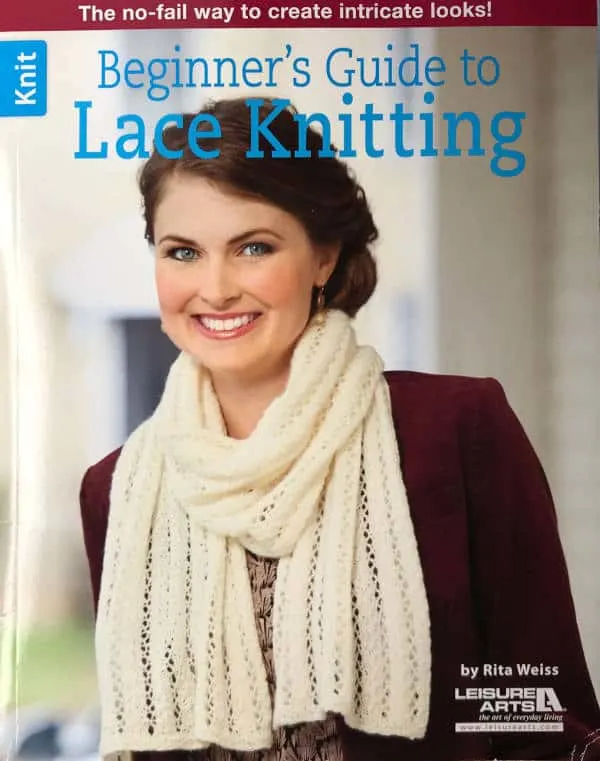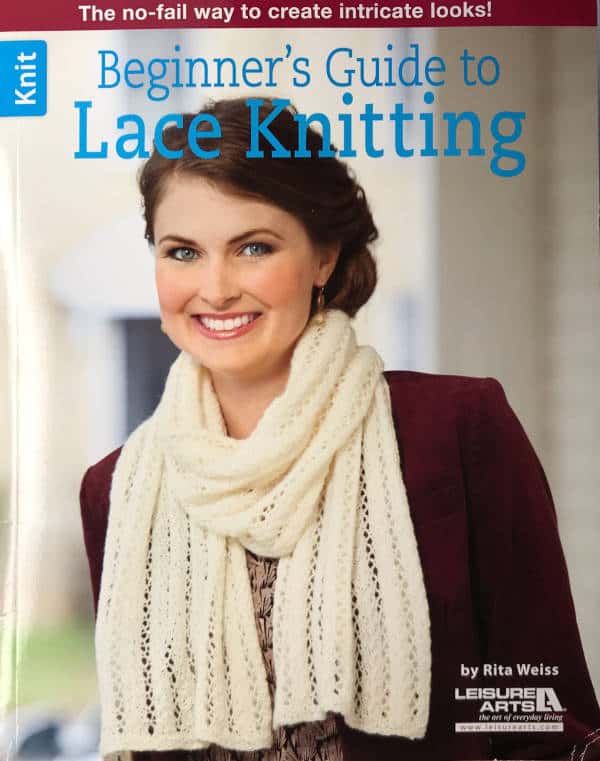 Thanks to Leisure Arts for providing the books for the giveaway!
Whether you want to make an easy edging or an heirloom doily, Beginner's Guide to Lace Knitting by Rita Weiss is your complete guide. Learn all about making deliberate holes to form open patterns; then get started with 14 projects for a range of skill levels.

Designed for a wide range of yarn weights, these include Lace Scarf, Crescent Shawl, Coaster, Heirloom Flower Doily, Scarf of Many Colors, Lacy Hat, Lovely Lace Scarf, Delightful Doily, Lovely Lace Collar Two Ways, Fir Cone Lace, Easy Edging, Lacy Market Bag, Elegant Edging, and Winter Lace Afghan. The book also covers lace knitting tools and materials, how to make the special stitches that create lace (such as a Yarn Over and a Pass Slip Stitch Over), and how to read symbol charts.

taken from the book description at leisurearts.com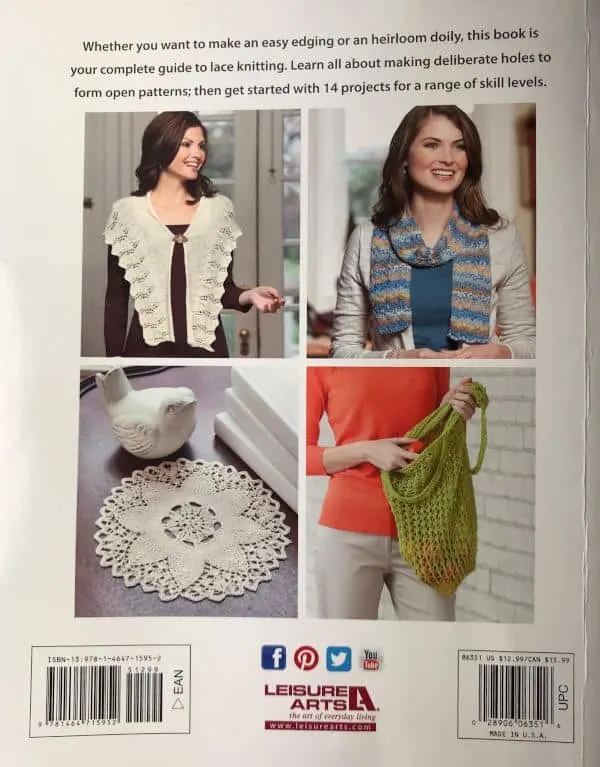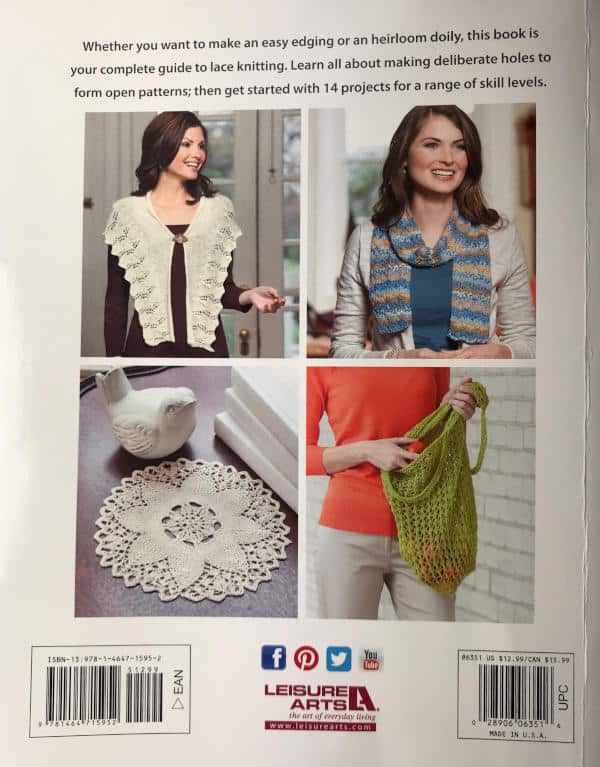 I made a video tutorial for the Winter Lace Afghan a few weeks ago. It's a stunning afghan that knit's up quickly. I think it would be perfect for an heirloom gift.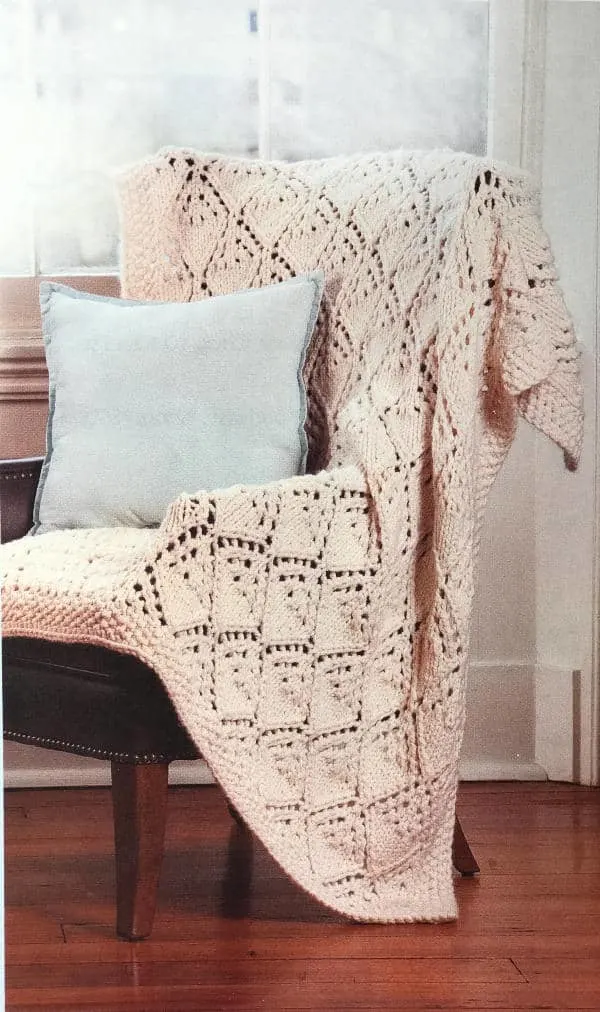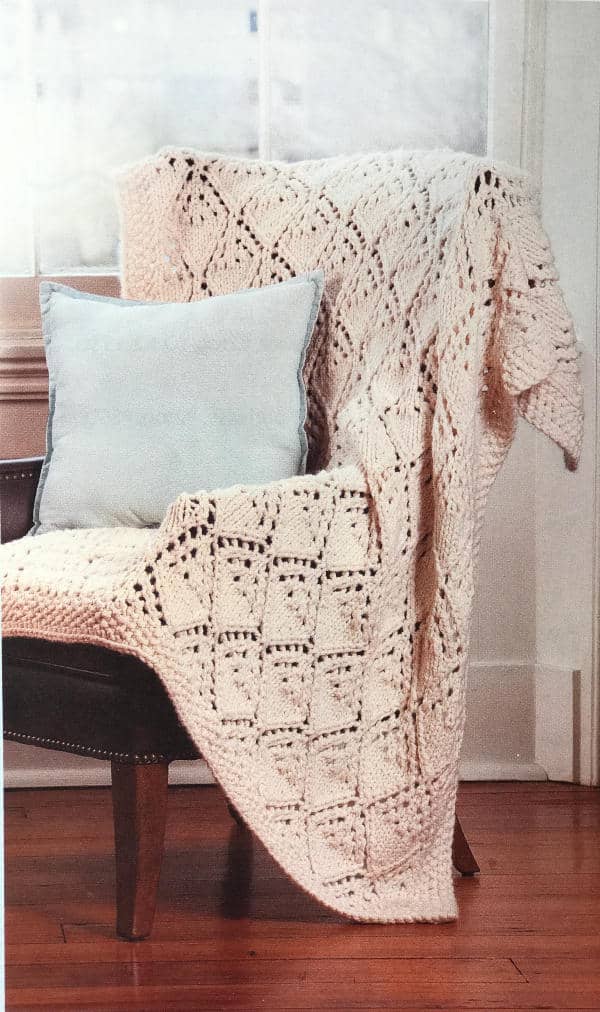 Hey, loom knitters!
Did you know you can also work these patterns on a knitting loom? See the posts below for more details:
How to Convert a Pattern from Needle to Loom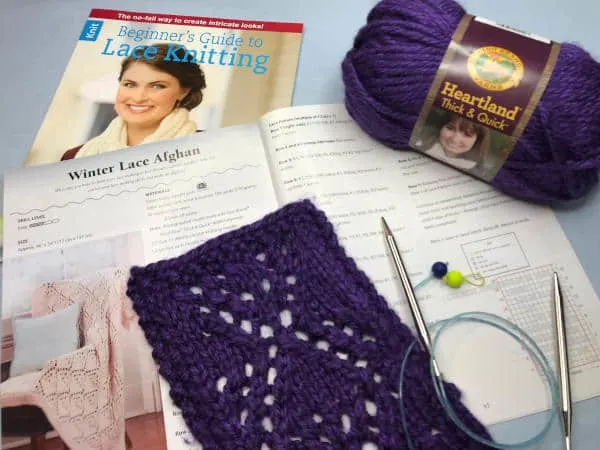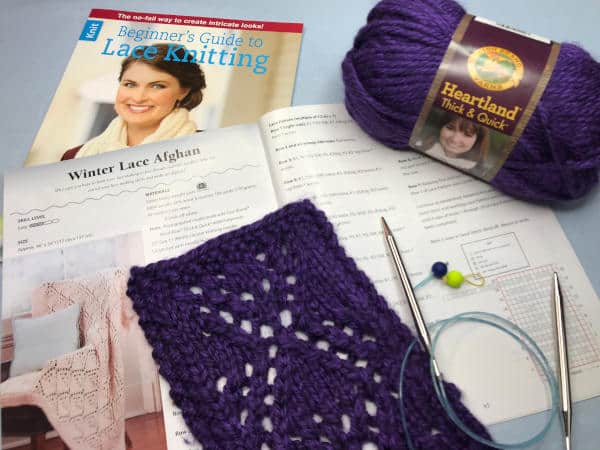 Enter the Lace Knitting Book Giveaway Below!
Who can enter? Anyone 18 years and older in any country.
When can I enter? March 4, 2019 12:00 am – March 14, 2019, 11:59 pm
How can I enter? Use the raffle widget below. Each entrant has 3 possible entries.
How many winners will you choose? There will be two (2) randomly chosen winners from all valid entries.
What can I win? Each winner will receive one (1) print copy of the Beginner's Guide to Lace Knitting book.
How will I know if I won? Winners will be announced during my Facebook LIVE broadcast on Friday, March 15th at 11:00 am EDT. Winners will also be listed here on the blog post.
I love reading legalease. Can I see all the terms and conditions? Of course you can. Click here.
a Rafflecopter giveaway